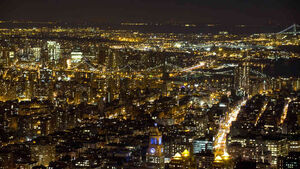 New York City is the battle ground of The Secret Wars where the Ancient Ones and Jeremiah engage in battle for the fate of humanity.
Residents
Edit
Significant Events
Edit
The Witch Plague- The Dark One creates a plague to wipe out the humans of New York however it only affects humans magic sensitive thus wiping out every with in the city.
Ad blocker interference detected!
Wikia is a free-to-use site that makes money from advertising. We have a modified experience for viewers using ad blockers

Wikia is not accessible if you've made further modifications. Remove the custom ad blocker rule(s) and the page will load as expected.